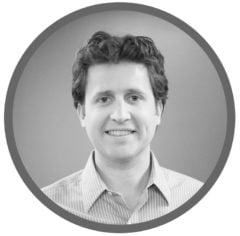 Written by
Alex Tolbert
Alex is the founder and CEO of BerniePortal. He is a recognized thought leader on technology, HR and benefits.
Three lessons learned from competing against a Silicon Valley unicorn
Check out this column in Inc.
Entrepreneurs know that competition is part of the lifeblood of business--it keeps us motivated, drives innovation and provides a benchmark for progress. Every business has competition--sometimes a lot of it. It's a normal part of building a business, and few founders start a company expecting to hold an absolute monopoly without ever facing a rival.
But what if your competition raises close to $600 million and is valued in the billions--and you're substantially smaller in scope? That's when competition takes on a somewhat different meaning.
That was the situation my HR software company faced a few years ago. Zenefits, a direct competitor, raised hundreds of millions of dollars in a short period of time. The cash infusion enabled them to build a vast salesforce and generate media buzz that permeated our entire industry.
To say we weren't distracted would be untrue--I was painstakingly aware of their every move. But our team decided to view the situation as an opportunity and learned a lot in the process. We weren't the first company to face this situation, and we wouldn't be the last.
Whether your competition is a Silicon Valley unicorn or simply better funded at any scale, here are some of the lessons we learned that might benefit you.
1. Leverage the situation as a marketing opportunity
Zenefits' massive capital raises attracted the attention of national media outlets, which followed the company closely in 2016 and beyond. It felt a little "David and Goliath" at the time, but all that media attention served a mutually beneficial purpose.
While we approach the problem differently--more on that later--both our company and our well-funded competition provide a solution for small and mid-sized employers to manage their HR and benefits online. The segment of the market we serve didn't traditionally have a lot of technology options, and the rise of our competitor brought to the forefront the market need that we were trying to solve and educate our customers and partners about.
2. Lean in to differentiators--particularly around channel distribution
Back to how we approach the problem. Our competitor's model was to provide their HR software free to employers in exchange for the employers naming Zenefits as their benefits broker. This allowed our competitor to collect the benefits brokerage commissions as revenue.
But it also cut out a key player in the small employer ecosystem--experienced benefits brokers, who know their markets best. We had an opportunity to illustrate that our competitor's model alienated the very market we were focused on working with. This created an opportunity for us to invest even further in our model, lean in to that difference and set ourselves apart.
3. Don't lose confidence in your market knowledge
Again, all the media buzz around a competitor can be incredibly distracting. If we had thought raising hundreds of millions of dollars to cut out expert benefit brokers and distribute benefits and HR software directly to employers was the best path forward, we would have tried that approach. To us, though, cutting brokers out would be like QuickBooks trying to cut out accountants. It didn't make sense to us then, and it still doesn't.
That said, it was extremely difficult to hear the constant growth stories about how our competitor was going to own the whole market. It can be natural in such moments to lose confidence in your market knowledge and the decisions you've made based on it.
Staying the course worked well for us. Today, PC Magazine ranks our company and our competitor on more or less the same footing―and for a variety of reasons we believe we're pulling ahead of them in the race to help small employers better manage their HR ecosystems.
Something like seven out of 10 venture-backed startups fold. Depending on where you sit today, that figure might be encouraging or discouraging, but the point is that capital alone doesn't guarantee success. Market knowledge, culture and leadership, among other factors, can play just as much of a role in a company's success as its funding amount.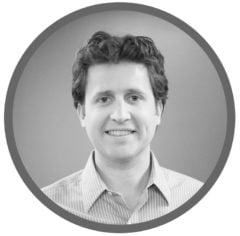 Written by
Alex Tolbert
Alex is the founder and CEO of BerniePortal. He is a recognized thought leader on technology, HR and benefits.