BerniePortal announces 86 new brokerage partners, more than 15 new integration partners in 2018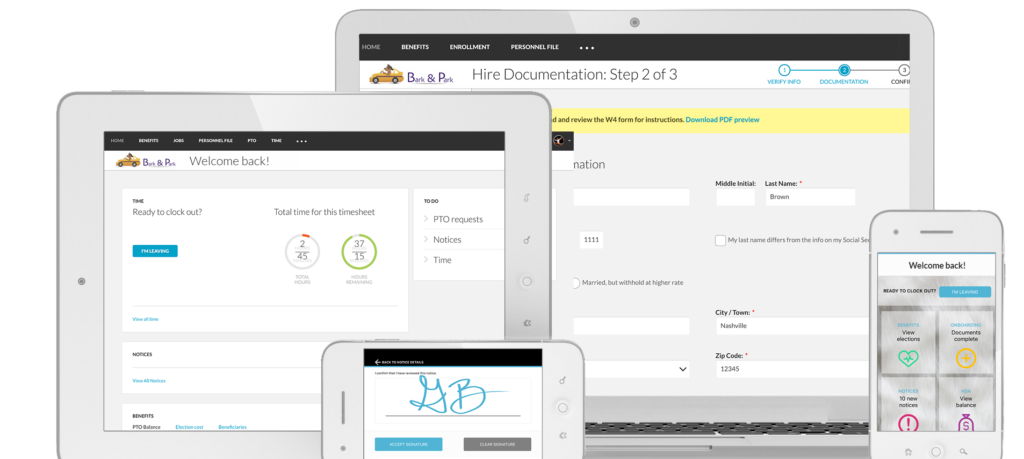 The addition brings the total of brokerage firms supporting BerniePortal to over 200
BerniePortal, the all-in-one HR software platform for small and mid-sized employers, announces a significant expansion of its broker network this year, adding 86 brokerage partners and more than 15 new integration partners in 2018.
BerniePortal continues to build out its network of advisors, with brokerage firms in more than 40 states now supporting their clients with BerniePortal's best-in-class HR technology. The addition of 86 new partners in 2018 brings the total of brokerage firms supporting BerniePortal to over 200, representing thousands of industry professionals offering an unparalleled solution that combines technology with expert benefits and HR advice.
As employers face challenges that both impact benefits and are impacted by benefits, such as hiring, onboarding, and retention, more brokers are adopting HR technology solutions and providing them to clients as a part of their value proposition alongside their professional benefits and compliance consulting.
"We're excited to work with forward-thinking brokers who employ industry-leading consulting, benefits design and HR solutions to the country's small and mid-sized employers," said Alex Tolbert, BerniePortal founder and CEO.
"Our team is really excited to have joined BerniePortal's network of advisors this year, and get to work solving the benefits and HR challenges faced by our community," said Dan Toner, director of Employee Benefits at FFP Insurance Services. "We primarily selected BerniePortal because of the value-added support of their client success team, and the amount of time that will save us and our clients."
Further, BerniePortal is also proud to announce several new integration partners, including Indeed, MetLife, UnitedHealthcare, InfoArmor, Paycor, and Proliant.
"Through these integrations, small and mid-sized employers have the ability to offer a more robust benefits package to employees, and better attract, hire and retain talent in today's competitive hiring environment," said Tolbert.
Many of BerniePortal's new and current partners will join the company in Nashville for its second annual users conference, Weekdays with Bernie, held March 25-27, 2019, where the company will also share new announcements about its product roadmap. Featuring keynote speaker Sen. Bill Frist and a lineup of the industry's smartest, most innovative thinkers, Weekdays with Bernie will convene hundreds of benefits industry professionals for best-in-class learning opportunities, networking, and agency growth strategies.