Bernard Health announces $1.39 million in equity financing and 65%+ company growth
Posted on October 23, 2016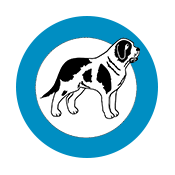 Nashville-based health insurance advisory firm plans continued expansion in 2017
Bernard Health announced today it has closed on $1.39 million of equity financing from a mix of current and new investors. The funding will be used to expand the company's marketing, sales and client success teams, which provide customer service to broker licensees of its HR/Benefits software, BerniePortal.
The investment comes on the heels of a year of 65%+ growth for the Nashville-headquartered company, which has hired 22 new employees since September 1, 2016 and plans to hire 15 more over the next few months – particularly expanding its software sales and healthcare advisory teams.
The latter is of particular note as the company gears up for the fourth open enrollment period through the Affordable Care Act exchanges, beginning November 1. "The national individual health insurance market in a state of flux, and the local Nashville market will be particularly affected by the recent BlueCross BlueShield of Tennessee decision to cease individual coverage in 2017," said Alex Tolbert, Bernard Health founder and CEO. "This year, consumers and businesses alike are bound to have a lot of questions and we expect our Nashville-area retail stores to be busier than ever."
To accommodate this rapid growth, Bernard recently expanded its corporate headquarters into a second suite of offices. The company's lead development, marketing and software sales teams will be based in the new site, located on Hayes Street in Midtown Nashville.
To further assist employers navigating new regulations, the company's HR/Benefits software platform, BerniePortal, is now integrated with national payroll provider ADP. The BerniePortal - Workforce Now Connector is a featured app in the ADP Marketplace, a cloud-based solution for employers to sync workforce solutions in real time. Currently, the integration is live with a select number of the company's clients and will continue to roll out to others in the fourth quarter.

"It is an exciting time at Bernard Health," said Tolbert. "This significant financing combined with our expanded team expansion will increase our ability to help individuals, families and employers in the Nashville area and around the country. We're looking forward to helping our clients evaluate their healthcare strategy for 2017 during open enrollment."